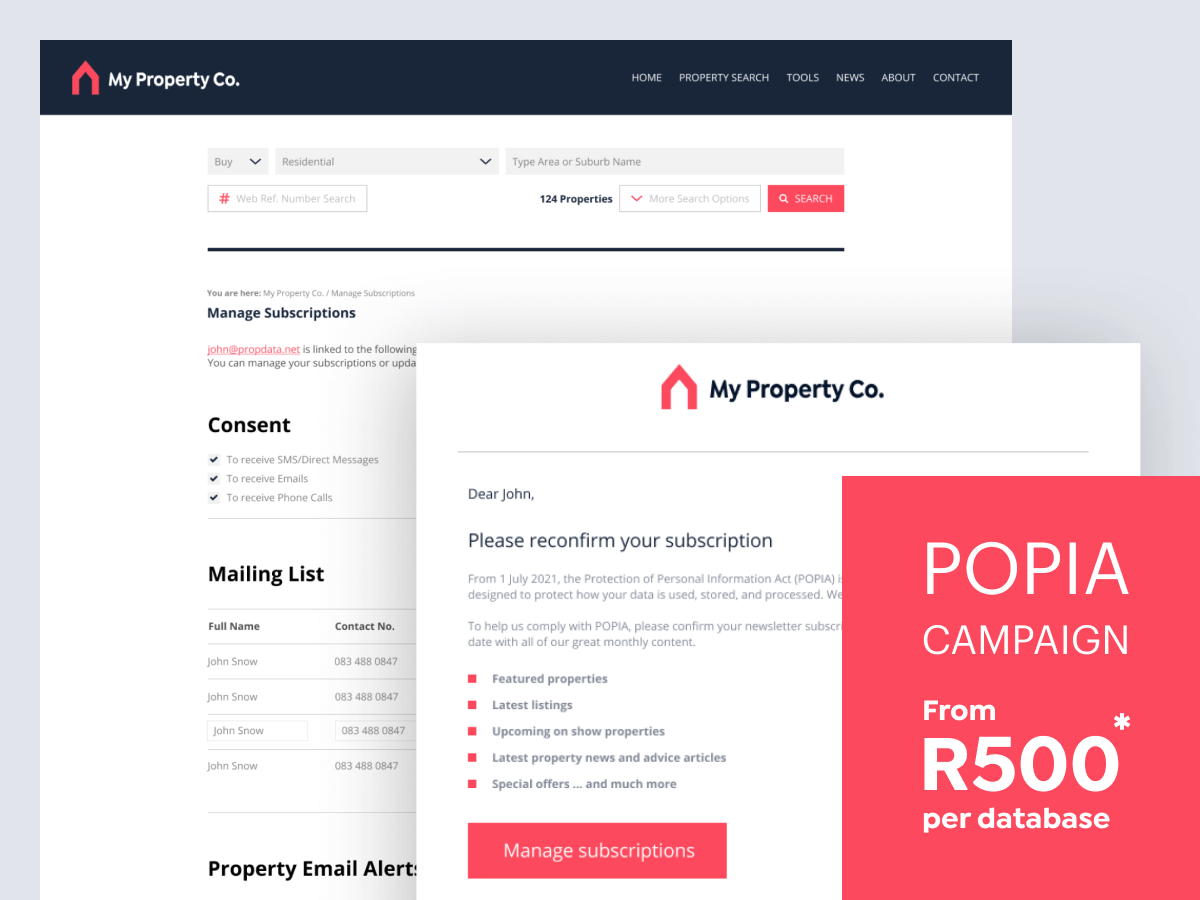 Send 4 automated emails to gain consent
To continue marketing to your email newsletter database, POPIA requires full consent. Sign up for our promo and Prop Data will send your clients an automated email each month from March to June. These will help nurture client subscription compliance. Ts & Cs apply.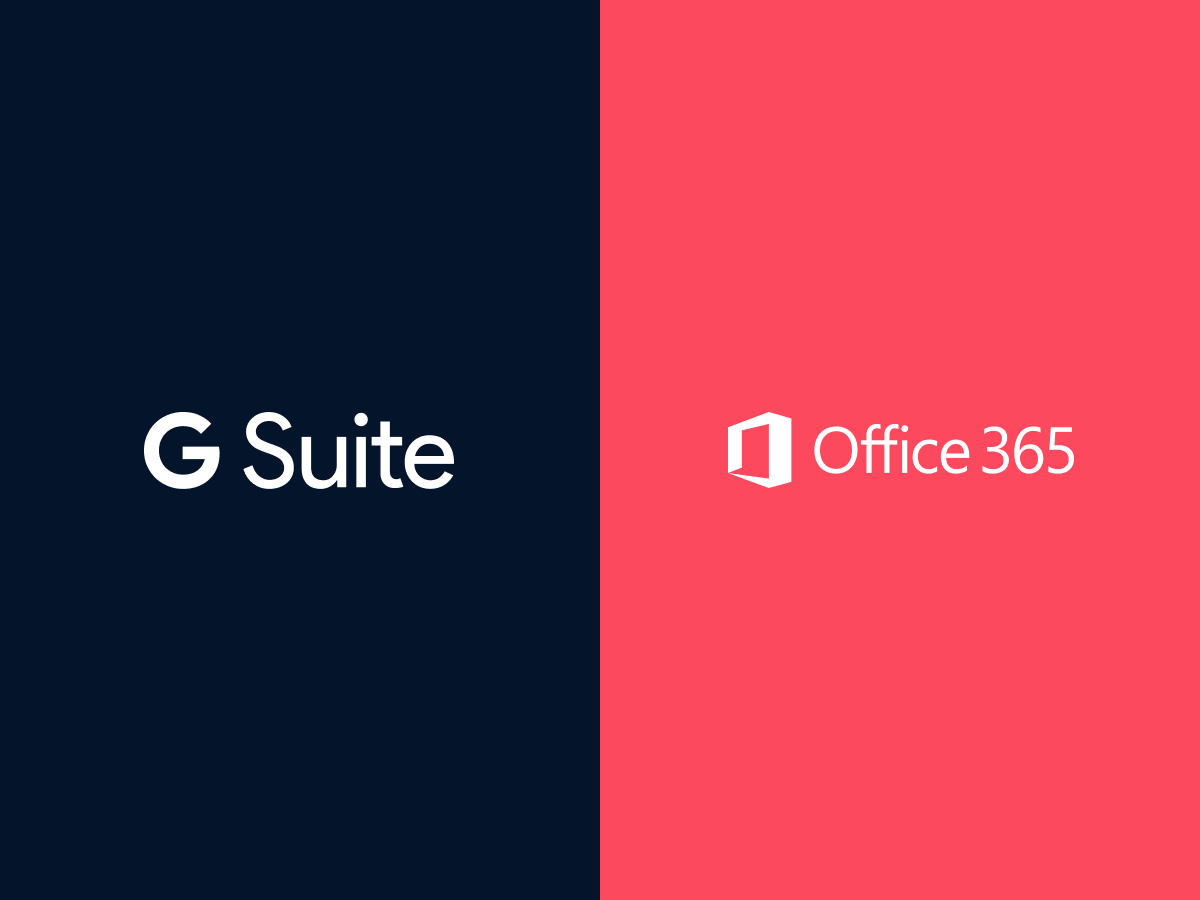 From the end of September 2021, Prop Data will no longer offer POP3 and IMAP mailboxes. If you source these mailboxes from us, you have six months to move to either Google Workspace (G Suite) or Microsoft Office 365. You can also make an alternative supplier arrangement.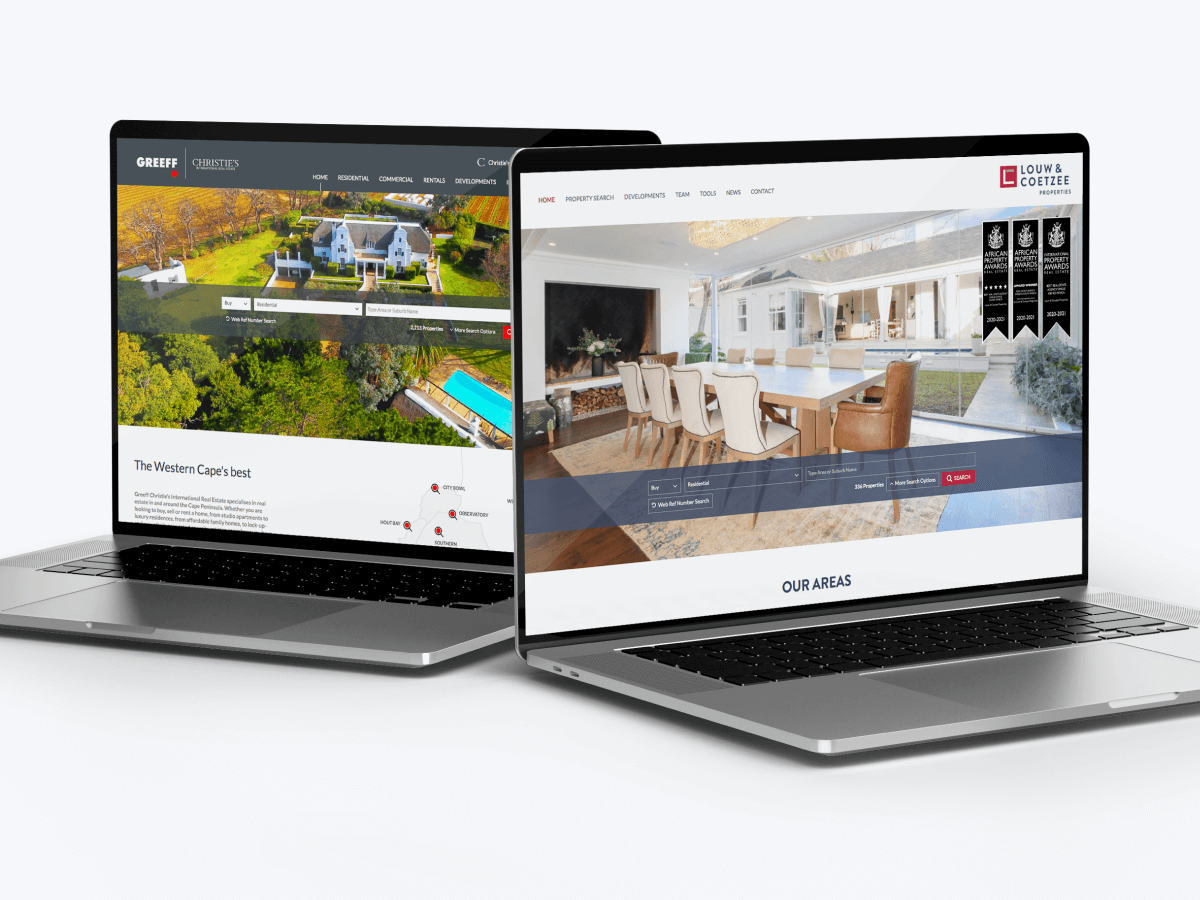 Our clients excelled at the African Property Awards 2020-2021. Louw and Coetzee Properties won best "Real Estate Agency Website South Africa" while Greeff Christie's International Real Estate earned "Best Real Estate Agency Marketing South Africa". Congratulations on your achievements!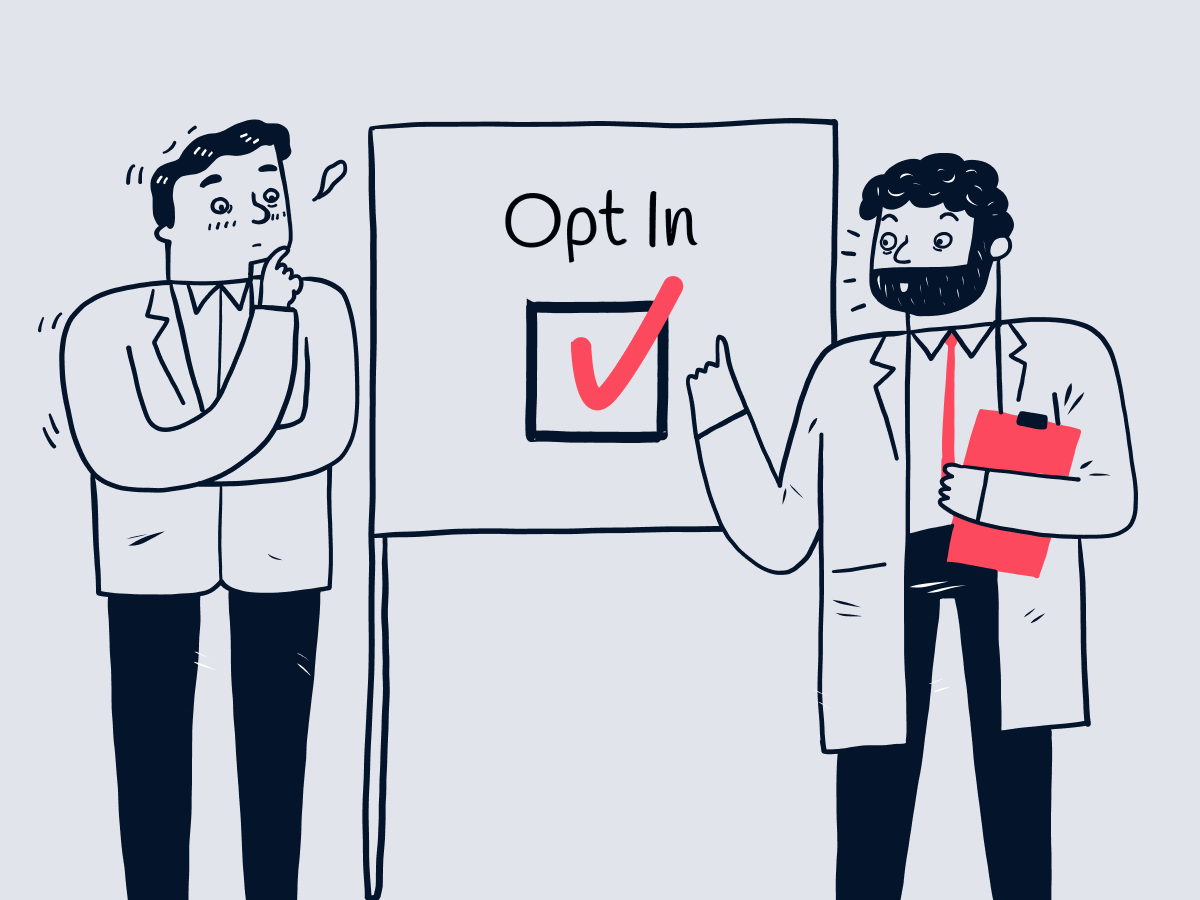 The POPIA deadline is around the corner — are you ready?
Read our latest Knowledge post for a POPIA refresher, practical steps to take for compliance, and Prop Data's POPIA compliance actions.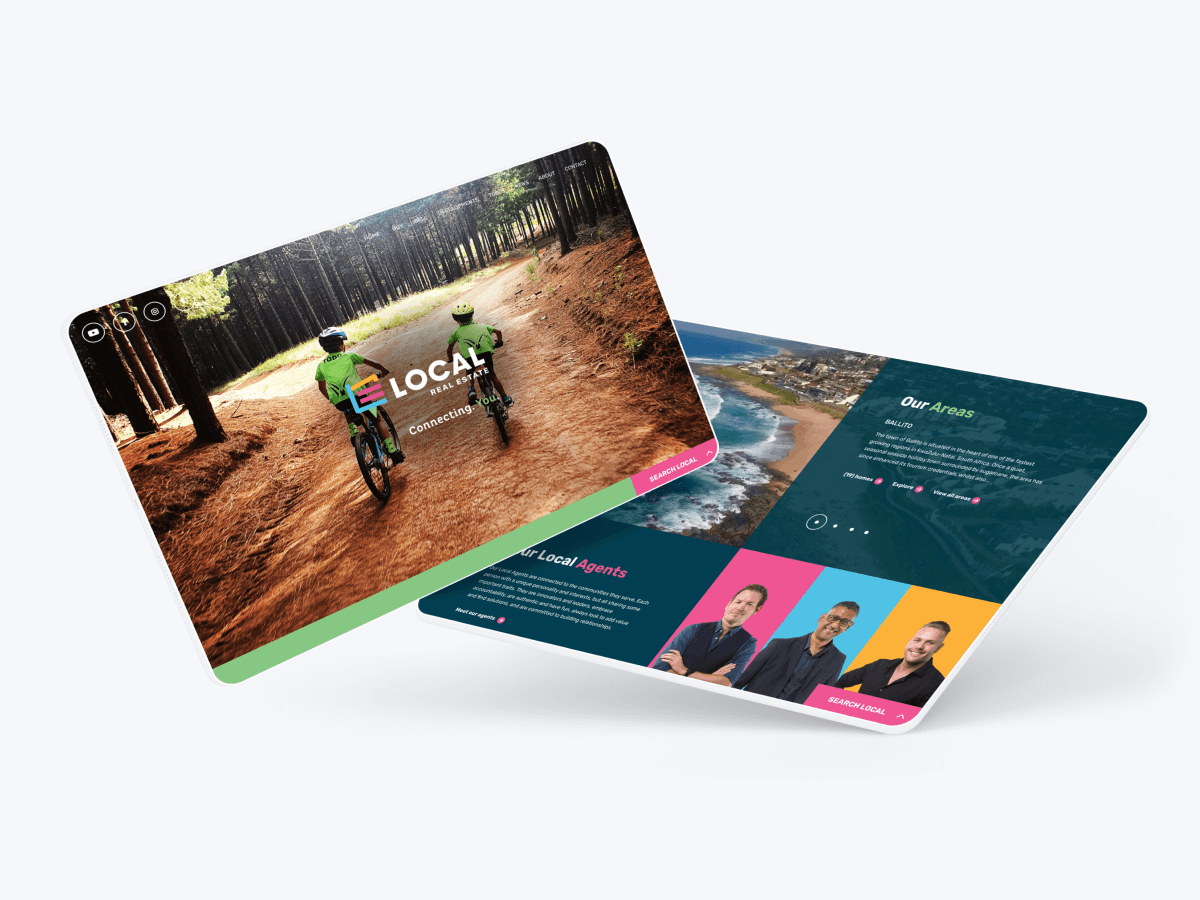 Local Real Estate
KwaZulu-Natal-based Local Real Estate is passionate about informing, supporting, and connecting communities. With their new website, they have the perfect platform to fulfil their goals.
"Prop Data interpreted our rather unconventional website design brief very well and we are thrilled with the final product. The process was seamless and the Prop Data team was always on hand to guide and assist us where necessary."
Tim Johnson,
Managing Director at Local Real Estate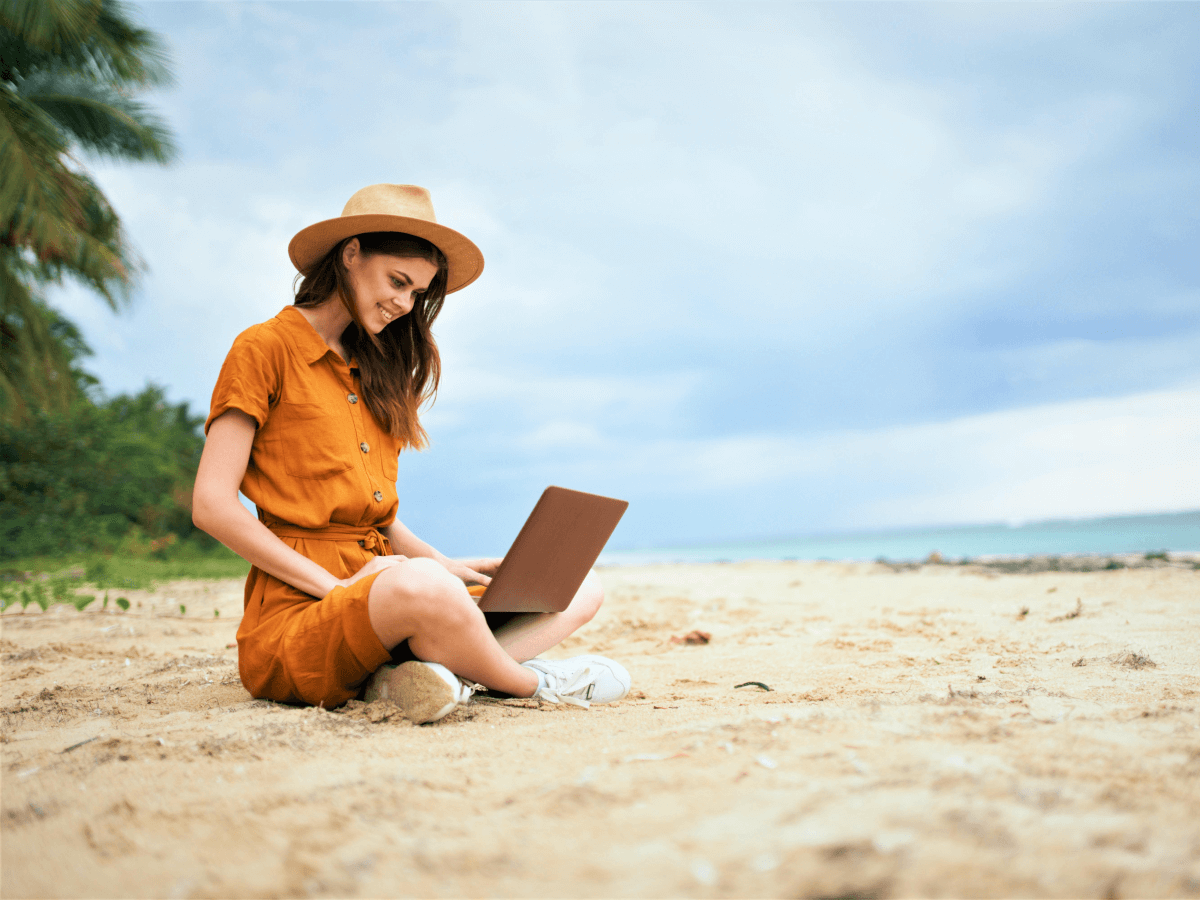 The cape escape: is Hermanus the ideal Zoom town?
With a rise in remote working, Zoom towns like Hermanus have been calling out to new homebuyers keen on living life on their own terms.
We're Hiring
Senior Programmer

Prop Data is on the search for exceptional Senior Software Engineers (Python) to be part of our team in Cape Town or else work remotely.
Prop Data, 12 Hillside Crescent, Cowies Hill, Pinetown, KwaZulu Natal

You received this email because you are subscribed to Prop Data Newsletter from Prop Data. Update your email preferences to choose the types of emails you receive. Unsubscribe from all future emails